Princess Maxima Centrum
An interactive installation to translate gratitude into happy everyday moments.
PMC is a unique center that brings together all the highly complex care and research for children with cancer in the Netherlands. We were approached to create a physical thank you wall for donors of their foundation on the first floor of the hospital.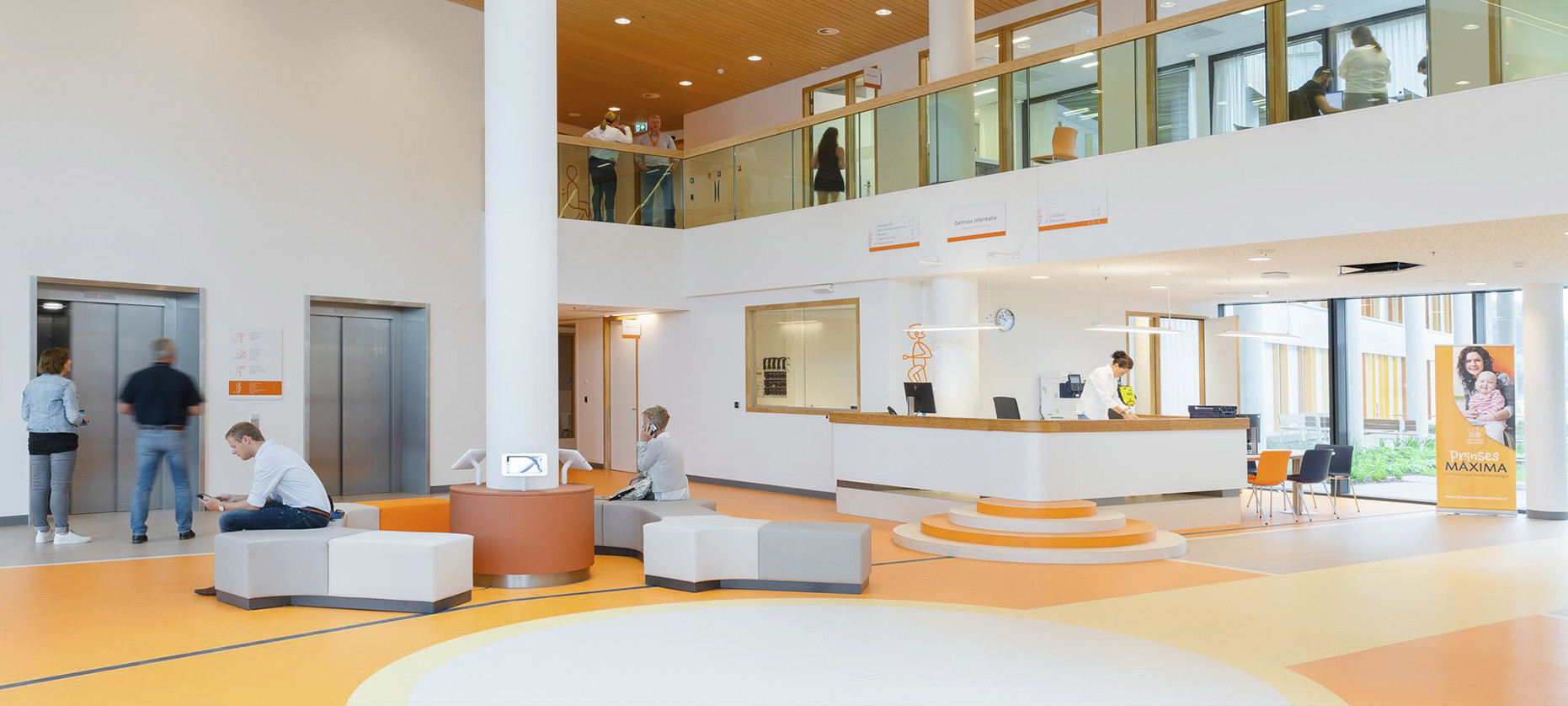 The space designated for this project was a 50m corridor connecting the main entrance with the patient rooms. The frequent usage of this passage, by patients, visitors and staff inspired me to take this opportunity to create an interactive installation that would accompany and cheer them. I began with creating a set of characters (later called The Maxies) designed to appeal to children and adults.
I wanted these characters to create engagement with the passers by, especially the children who at times find this long walk demotivating. To achieve this, I created interaction and behaviour patterns for the characters, creating a sense of play when engaged with.
The interaction between the people and characters are achieved using three Kinect sensors. They sense people as they walk by or pause and interact with the characters. As people walk, Maxies appear from the surroundings and fly along with them, or pause and try to get their attention if they stop moving. When there is no interaction, they zip towards end of the corridors leaving bubbles carrying thanks and donor names in the air.
The software for Maxies was developed in collaboration with the wonderful duo Front404. The project has been running for more than two years and continues to give joy to patients, their parents and hospital personel in unexpected moments.