KPN
Designing for the greenest telecom provider in The Netherlands.
KPN is the biggest and greenest telecom provider in The Netherlands. In the past 7 years, I have worked on a wide range of branding and online projects. Recently I was a part of the team who won KPN's pitch to be their new branding partner.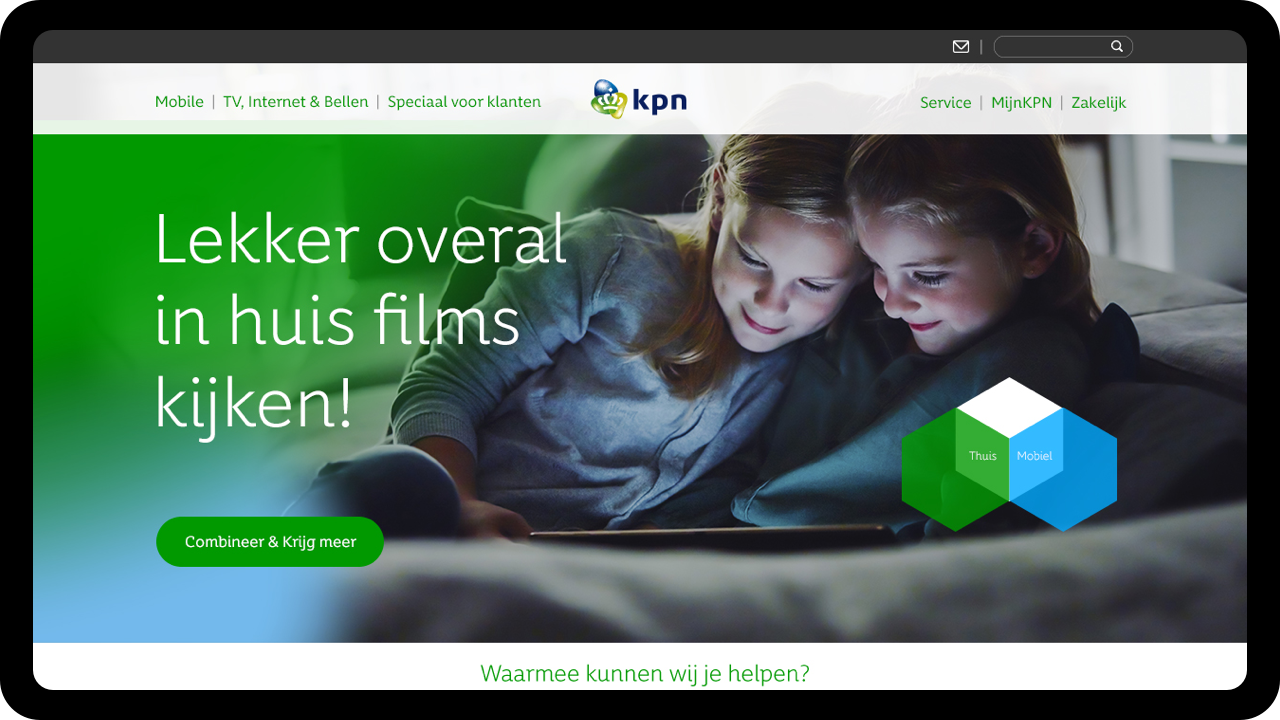 My core responsibility was creating a coherent KPN branding through all possible touchpoints. This involved designing for corporate, retail  and online environments.
One of my favourite projects is KPN Digital Dutch. Initiated in 2017, Digital Dutch began as a one-day event where businesses could team up with KPN to form a digitisation strategy and achieve growth. The first phase was designing an identity and a presentation toolkit.
With the success of the launch event, Digital Dutch was extended to become a 2-day experience called Digital Dutch Experience. I updated the initial identity with an extended logo, form language and guidelines to help with the deployment from digital to physical spaces. As of 2020, DDX is a platform with its own website, webinars and specialised events.
Play was kpn's on-demand and live streaming platform until 2019. I designed the identity and concept layouts for the app.
In 2019 Play was replaced with Beleef KPN, a streaming platform with tv channels, on demand video and KPN's own productions. I designed the new identity focused on video content on this platform.
Beleef KPN Channel branding Reel