Triodos Bank
Giving impact banking a new look and streamline the user interaction
Triodos Bank is a Dutch powerhouse that sets an example in sustainability. Their challenge was bringing their digital assets across 5 countries together in a consistent look & feel, while evolving their brand story from traditional banking services to sustainable force for positive impact.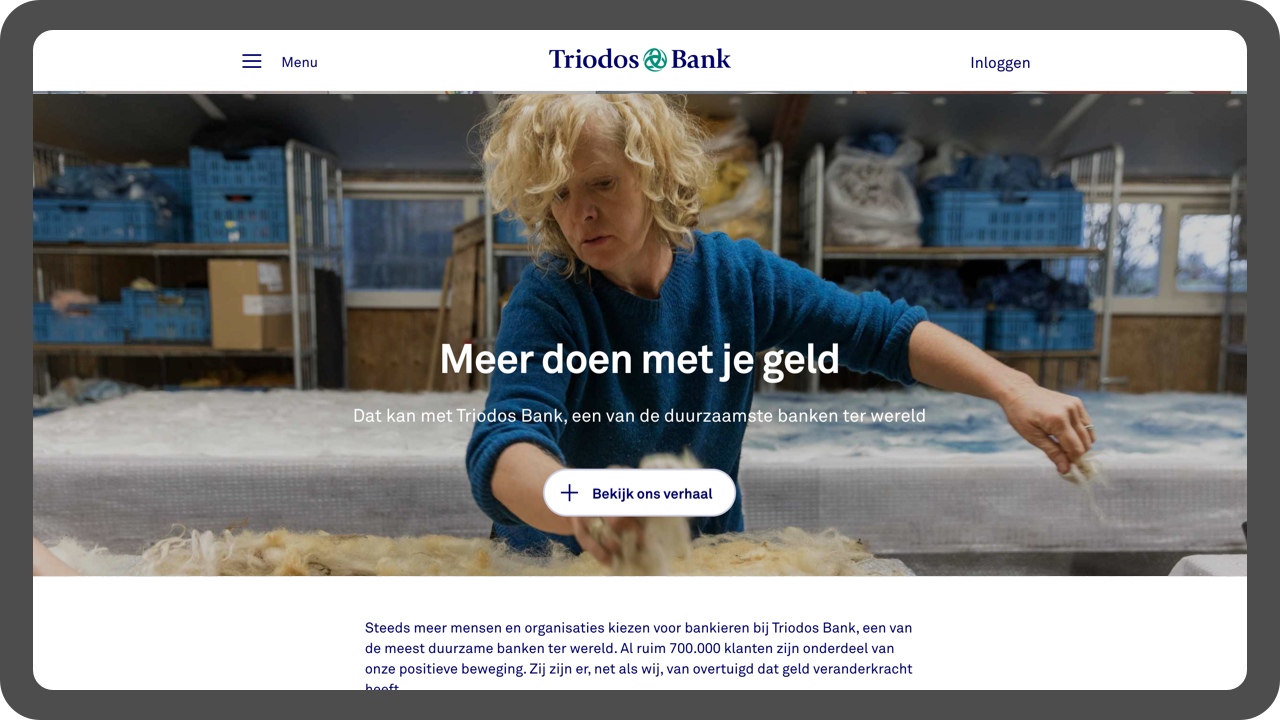 As a part of a 5 people project team, I helped develop the concepts for the winning pitch and was responsible for digital concept development, UI design for mobile app, fast prototype development cross-departmental buy-in.
Working in-house, in collaboration with the digital product owners and developers of Triodos, I helped renew their banking app with a material design based design and better UX/UI. The 2-year process was agile, with weekly scrum sessions using JIRA/Frontify and Zeppelin for Sketch.
The project was a huge success, with several digital marketing award nominations, and grabbed the EDGE UX award in 2018.