Vlisco
Communicating a passion for fashion and empowerment from Netherlands to Africa
Vlisco is the Dutch manifacturer of Africa's most popular wax-printed fabric. Over a period of three years, I took part in projects that focused on the brand, and communicating her products and initiatives.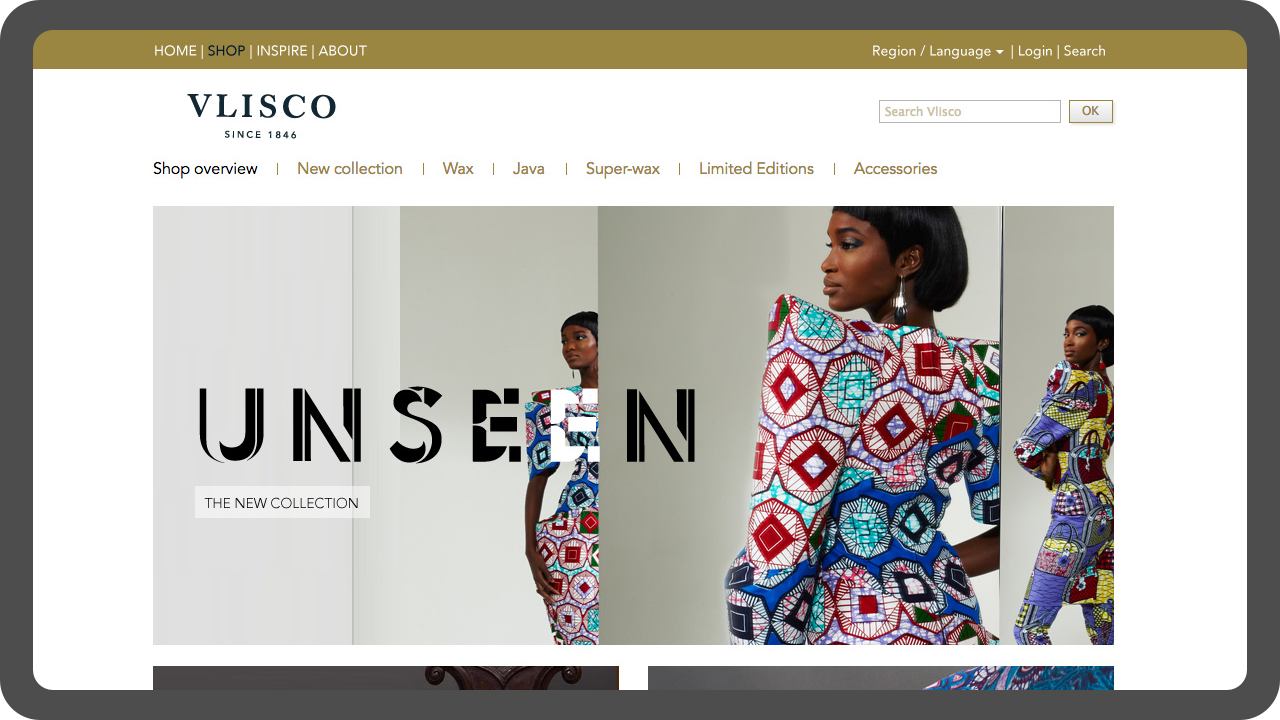 Women's Month is one of my favourite projects. It is a Vlisco initiative that aims to showcase and empower women entrepreneurs and designers from Africa. Over a month, presentation events take place all over Africa and most promising initiatives are chosen by public vote.
I helped design and document the visual concept along with the assets ranging from online marketing to printed materials. The output was used as guidelines for various countries in Africa to develop their events and brand their communications.
Going strong for several years, Vlisco Women's Month is a highly anticipated and successful event.